The company was created on November 30, 1999. It was on this date Marconi Electronic Systems (MES) and British Aerospace (BAe) merged to form BAE Systems. The name BAE Systems was created through the use of the historic acronym for British Aerospace (BAe) combined with the 'Systems' section of partner company Marconi Electronic Systems.
The company is headquartered in Arlington, Virginia, BAE Systems, Inc. and employs approximately 33,800 in the United States, United Kingdom, Sweden, and Israel. The sales in 2018 were $10.8 billion. BAE Systems, Inc. provides support and service solutions for current and future defense, intelligence, and civilian systems; designs, develops and manufactures a wide range of electronic systems and subsystems for both military and commercial applications; produces specialized security and protection products; and designs, develops, produces, and provides service support of armored combat vehicles, artillery systems, and munitions.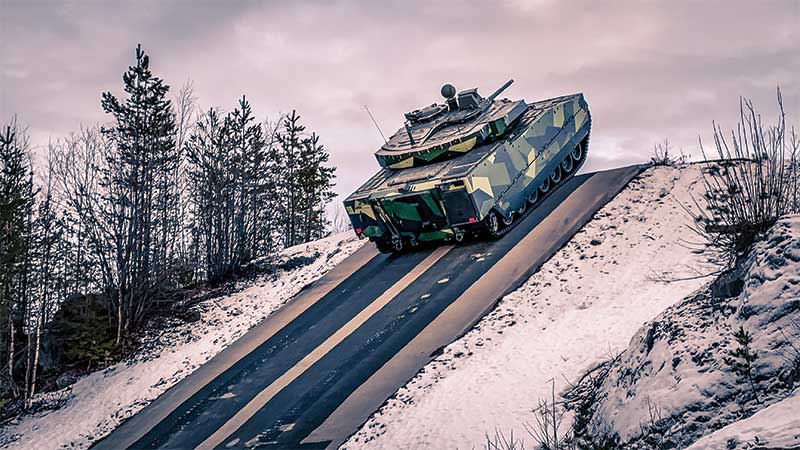 In April 2000 BAE purchased Lockheed Martin Control Systems (LMCS), a manufacturer of electronic controls for aircraft, space vehicles and the transportation industry for US$510 million. LMCS was renamed BAE Systems Platform Solutions.
In November 2000 BAE Systems purchased Lockheed Martin Aerospace Electronic Systems, a defense systems company that encompassed Sanders, Fairchild Systems and Lockheed Martin Space Electronics & Communications. Following an internal reorganization the division became BAE Systems Electronics & Integrated Solutions (E&IS).
In December 2002 BAE Systems completed its acquisition of Condor Pacific, Inc. for $58.5 million. Condor Pacific was a manufacturer of sensors and guidance systems for the aerospace industry.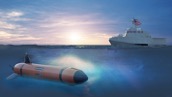 In 2003 BAE Systems acquired Advanced Power Technologies, Inc., a data exploitation company and provider of communications and networking solutions, for $27 million. APTI was merged into E&IS.
In March 2003 BAE Systems acquired MEVATEC, a provider of "professional technical services", which was renamed BAE Systems Analytical & Ordnance Solutions.
In 2004 BAE Systems purchased STI Government Systems, a provider of "photonics, information technologies, system integration …and a variety of services to other government agencies in areas such as pollution mapping and search and rescue."[5] STI is now part of the CNIR division of BAE Systems E&IS.
In August 2004 BAE Systems acquired Boeing Commercial Electronics (now part of the Platform Solutions unit of BAE Systems E&IS). In September 2004 BAE announced the acquisition of the technology company DigitalNet Holdings Inc. The deal was completed on October 25, 2004 for approximately $600 million and the company was merged into the newly created BAE Systems Information Technology.
In September 2004 BAE announced it was to acquire ALPHATECH, a Massachusetts-based image and signal processing company.[7] ALPHATECH was renamed BAE Systems Advanced Information Technologies.
In March 2005 BAE announced the acquisition of United Defense a major manufacturer of combat vehicles, artillery and naval guns.[8] The acquisition received regulatory approval from the Committee on Foreign Investment in the United States on April 18, 2005 and was completed on June 24.[9][10] United Defense was merged into the newly created BAE Systems Land & Armaments operating group.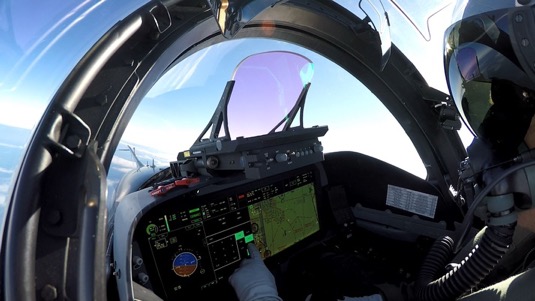 In May 2007 BAE Systems announced the purchase of Armor Holdings, a Florida-based manufacturer of military, law enforcement and personnel safety equipment. Following regulatory and shareholder approval, the acquisition was completed on July 31, 2007 for approximately $4.532 billion.[11] BAE has received large contracts as a result of the UDI and Armor Holdings acquisitions; for example $1.1bn worth of refurbishment and upgrading work, an order in January 2008 for medium mine-protected vehicles (MMPVs) which could earn up to $2.3bn, and a $2.24bn contract for mine-resistant ambush-protected (MRAP) vehicles in December 2007.[12]
On December 12, 2007, BAE announced the acquisition of Dayton, Ohio-based MTC Technologies. The purchase was finalized in June 2008.
Today the company has three business groups that are defined as follows:
Electronic Systems
Electronic Systems produces commercial and defense electronics for flight and engine control, electronic warfare, surveillance, communications, and power and energy management.
Intelligence & Security
Intelligence & Security delivers a broad range of solutions and services enabling militaries and governments to successfully carry out their missions. The company provides large-scale systems engineering, integration, and sustainment services across air, land, sea, space, and cyber domains.
Platforms & Services
Platforms & Services is a leading provider of tracked and wheeled armored combat vehicles, naval guns, naval ship repair and modernization, artillery and missile launching systems, advanced precision strike munitions and ordnance, and other technologies for U.S. and international customers.
Special Security Agreement
BAE Systems, Inc. is a Delaware corporation that has mitigated its foreign ownership through a Special Security Agreement between the U.S. Government, BAE Systems, Inc. and BAE Systems plc. That agreement calls for the appointment of outside directors who, in conjunction with other U.S. based board members, comprise a Government Security Committee. The Government Security Committee has the responsibility for overseeing the company's compliance with U.S. Government Security and Export regulations, and meets regularly with U.S. Government oversight agencies to provide feedback on that compliance. Our long history of successful compliance with the SSA allows BAE Systems to supply products and services to the Department of Defense, Intelligence Community and Homeland Security on some of the Nations most sensitive programs.
BAE holds over 2,000 patents and is a dominant player in many of the markets it addresses. For example, it builds the electronic-warfare systems for the tri-service F-35 fighter; it produces all of the vehicles in U.S. Army's Armored Brigade Combat Teams except the Abrams tank; and it is the biggest provider of ship repair services to the Navy.
The Leadership
Jerry DeMuro is chief executive officer (CEO) of BAE Systems, Inc., the company's U.S.-based, international defense, aerospace, and Security Company with more than 35,000 employees that generated sales revenues of approximately $11.4 billion in 2019. BAE Systems, Inc. ranks among the top 10 prime contractors to the U.S. Department of Defense and delivers a full range of products and services across a broad and diverse portfolio for air, land and naval forces, as well as advanced electronics, commercial avionics, security, IT solutions and support services. In addition, DeMuro is an executive director on the BAE Systems plc. Board of Directors, a member of the company's Executive Committee, and an officer director on the BAE Systems, Inc. Board of Directors.
Throughout his career, DeMuro has led the transformation and successful operation of complex global organizations responsible for fulfilling critical and challenging missions worldwide in the national security, technology, and aerospace industries.
Before joining BAE Systems in 2014, DeMuro served as a corporate vice president at General Dynamics and executive vice president of the more than $11 billion, 44,000-employee Information Systems and Technology group. DeMuro joined General Dynamics when GTE Government Systems was acquired in 1999. While at GTE, DeMuro held a number of senior leadership roles. Earlier in his career, he served for nearly a decade as an acquisition official at the U.S. Department of Defense.
DeMuro has been actively involved with several associations and nonprofit organizations, including the Aerospace Industries Association, where he is currently a member of its Executive Committee, the Association of the United States Army, the MILCOM Conference Board, and AFCEA International, where he served on the Board of Directors as an Executive Committee member and as chair of the Audit Committee.